Meet Dr. Frederick Stange
"Dentistry unites the fields of art and science, both of which I have enjoyed my entire life. It is a privilege to use my artistic skills in combination with my medical and dental knowledge to help change my patients' lives." — Dr. Stange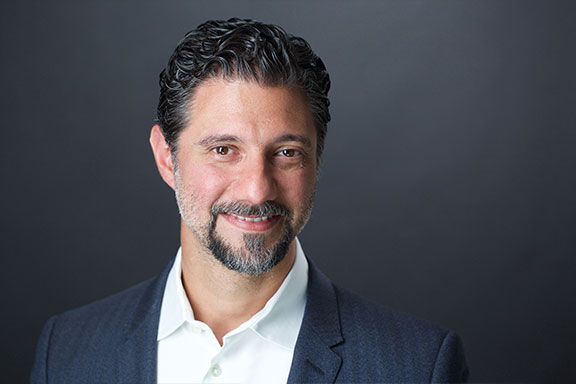 Dr. Stange graduated with honors in fine arts from Stony Brook University. He continued at his alma mater to earn his Doctorate from the Stony Brook University School of Dental Medicine. In his midtown Manhattan dental practice, Dr. Stange combines the skills he learned as a fine art major with his vast knowledge of cosmetic dentistry to give patients a smile they can be proud to show off. On multiple occasions he has been called overseas to perform dental services for foreign dignitaries.
He was the president of the Alpha Omega Dental Fraternity at Stony Brook and has been quoted and featured in numerous newspaper/magazine articles, including New Beauty Magazine. Dr. Stange is listed in the Guide to America's Top Dentists and has twice been published in the Journal of Dental Research. In the media, Dr. Stange has appeared on CBS "News Health Watch" and CBS "On The Couch" segments.
Among the many awards he has received from his peers are the Aesthetic Dentistry Award, the American Academy of Oral Medicine Award, and the American Academy of Oral and Maxillofacial Radiology Award. Dr. Stange is a member of the American Dental Association, New York Dental Society, and Academy of General Dentistry.
Dr. Stange prides himself in providing the patients at his NYC dental practice with everything they need to know about the cosmetic dental procedures they are considering, but his passion for dental education doesn't stop at the door to his midtown Manhattan offices. He has taught undergraduate dental students and oral biology lectures, been an instructor for oral diagnostics, and was involved in research on Arm & Hammer Complete Care Toothpaste. He is also dedicated to continuing and deepening his own dental education. Dr. Stange is Invisalign® certified and has been a part of NYU's Implant Seminars yearlong implant continuum.
When he's not in the office, Dr. Stange enjoys time with his two daughters and wife. They love taking road trips to visit new places as a family.